Back to Events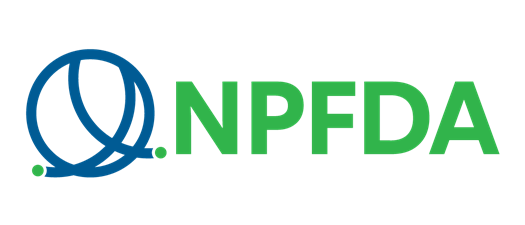 **2024 NPFDA Annual Convention and Showcase
NPFDA's largest event, held in conjunction with IPPE.
Monday, January 29, 2024
to Thursday, February 1, 2024
Event Details
Click here for Registration/Hotel Reservations/Suites
General Information and Policies are Below.
Hotel Links Will Be Provided at the Conclusion of Registration.
Click here for Sponsorships, Showcase Exhibits and Branding
Branding Includes Logos Displayed in NPFDA Registration Area
Suite Information:
A link to request a suite will be provided after registration is completed.
In addition to our traditional suites throughout the hotel guest room floors, meeting rooms on the Hyatt Regency Atlanta's Atlanta Conference Center Level are now an option. The Atlanta Conference Center is on the same level as the Motor Lobby, two floors down from NPFDA's registration area. PLEASE NOTE: The Hyatt Regency Atlanta will no longer remove furniture from traditional suites. Traditional Suites: Please click here for traditional suite information and pricing and here for suite policies. Atlanta Conference Center at the Hyatt Regency Atlanta: Click here for meeting room information and pricing. Hospitality menus can be viewed here.
The NPFDA Annual Convention and Showcase is our signature event, providing unparalleled opportunities for networking - a resource that is important now more than ever. With over 900 registrants in 2023, the NPFDA Annual Convention & Showcase continues to provide an excellent setting for connecting with customers, vendors and peers. Registration is available by clicking "registration options" above. A hotel reservations link will be provided after registration is complete.
REGISTRATION/HOTEL/SUITES QUICK START GUIDE:
Want help registering and reserving hotel rooms for a large (10+ people) group? Contact Cece at cece@npfda.org or 770-535-9901 for assistance.
Register for convention (click the blue register now button, above). Only employees of member companies can register at the member rate. All others must be registered at the Member-Sponsored Guest Registration rate.
Once registration is complete, you will receive a confirmation with the hotel link, suite and meeting room information, a link for breakfast tickets, and more. Each registration entitles you to one hotel room. Example: 5 attendees registered = 5 hotel rooms. 20 rooms max per company at the Hyatt Regency Atlanta.
Each company can register as many guests as they would like but can reserve a maximum of 5 hotel rooms for guests at the Hyatt Regency Atlanta.
Contribute to the NPFDA Scholarship Foundation Silent Auction. Click HERE to donate. Want to donate but not sure what to do? Cash donations are always welcome, or let staff know your budget and we'll take care of the rest!
Continue reading for additional details.
Your convention registration gains you access to NPFDA's events as well as an IPPE Pass. PLEASE NOTE: EVERY REGISTRATION MUST HAVE A UNIQUE EMAIL TO RECEIVE IPPE PASSES! IPPE WILL SEND ONLY ONE PASS PER EMAIL ADDRESS NPFDA PROVIDES. Registration deadline to receive an IPPE pass is December 15, 2023, at 12:00 noon. PLEASE CHECK WITH STAFF REGARDING IPPE PASS AVAILABILITY AFTER 12/15/2023.
HOTELS: REGISTER FIRST, THEN ACCESS HOTEL RESERVATION LINKS. Registration for the convention does not automatically provide a hotel room for you. Hotel information and links are provided after registration is complete. Your hotel reservation must be completed separately from your convention registration. Each registration is entitled to one hotel room. Once you register for convention, you will receive an email confirmation along with hotel links.
SUITES AND MEETING ROOMS: Suite information will be included with your registration confirmation.
Convention Registration Cancellation Fee: Send event cancellations, changes and/or substitutions to info@npfda.org. A 50% refund will be issued for cancellations received on or before December 16, 2023. No refunds for convention cancellations after December 16, 2023. Event Substitutions/changes must be made on or before December 29, 2023.
Media Release: NPFDA uses photographs and videos of events in its promotional materials. Unless this permission is revoked in writing to the NPFDA, by virtue of your attendance all conference visitors, attendees, and exhibitors agree to having pictures and video taken and used in such promotional materials.
Registrants Listing: NPFDA will publish all registrants name and company on our website. Please contact NPFDA staff if you do not want your information included.
***************************************************************
Please let Cece@npfda.org or any of the NPFDA Staff know how we can assist you in achieving your goals at the 2024 NPFDA Annual Convention and Showcase!
For More Information: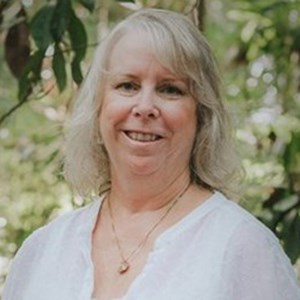 Cece Corbin
President/CEO
National Protein & Food Distributors Association
(770)535-9901
For assistance, email cece@npfda.org or call 770-535-9901
2024 NPFDA Annual Convention & Showcase Events Tentative Schedule
Hyatt Regency Atlanta
Monday, 1/29/2024
10:30 a.m. - 5:00 p.m.
NPFDA Registration Desk Open
Centennial Foyer
11:00 a.m. - 4:30 p.m.
Board and Committee Meetings
Regency V
11-11:45 a.m.
Scholarship Selection and Silent Auction Committees
12-12:45 p.m.
Meetings and Showcase Advisory Council
1 - 1:45 p.m.
Finance Committee
2 - 2:45 p.m.
Membership Advisory Council
3 - 4:30 p.m.
NPFDA Board (including committee reports)
4:30 - 5 p.m.
NPFDA Scholarship Foundation Trustees

(or at conclusion of board meeting)

Times Vary
Hospitalities Open
Tuesday, 1/30/2024
8:00 a.m. - 4:30 p.m.
Registration Desk Open
Centennial Foyer
Times Vary
Hospitalities Open
11:00 a.m. - 3:00 p.m.
NPFDA Protein Supplier Showcase and Lunch (All Buyers are Welcome to Attend)
Centennial III-IV
"Get Connected." The trade show is designed for protein suppliers and marketers - from processors to logistics companies - to show their latest and best products and services to new and potential customers. ALL BUYERS are invited to attend. Join the fun at the Showcase, visit all the exhibitors, and enjoy lunch and beverages. (FREE drink ticket for registered convention attendees. Check your name badge wallet for a ticket)
11:00 a.m. - 3:00 p.m.
Silent Auction Open for Viewing
Centennial II
4:30 p.m. - 5:30 p.m.
New Member Happy Hour
Centennial II
All Registrants are Welcome to Attend
5:30 p.m. - 7:00 p.m.
NPFDA Chair's Early Bird Reception
Centennial II
All Registrants are Welcome to Attend
Wednesday, 1/31/2024
8:00 a.m. - 5:00 p.m.
NPFDA Registration Desk Open
Centennial Foyer
Times Vary
Hospitality Suites Open

NEW TIME!*******

8:00 a.m. -10:00 a.m.

NPFDA Member Breakfast with Georgia Agriculture Commissioner Tyler Harper - Separate Registration Required

Centennial I-II
4:30 p.m. - 6:30 p.m.
NPFDA Awards Reception and Silent Auction - All Registered Attendees are Welcome
Centennial I-II
A great opportunity to mingle with old friends and make new ones as we honor our Member of the Year and Lifetime Achievement recipients. Conclusion of NPFDA Scholarship Foundation Silent Auction.
Thursday, 2/1/2024
8:00 a.m. - 9:00 a.m.
NPFDA Registration Desk Open
Final Opportunity to Pick Up Silent Auction Items
Times Vary
Hospitalities Open