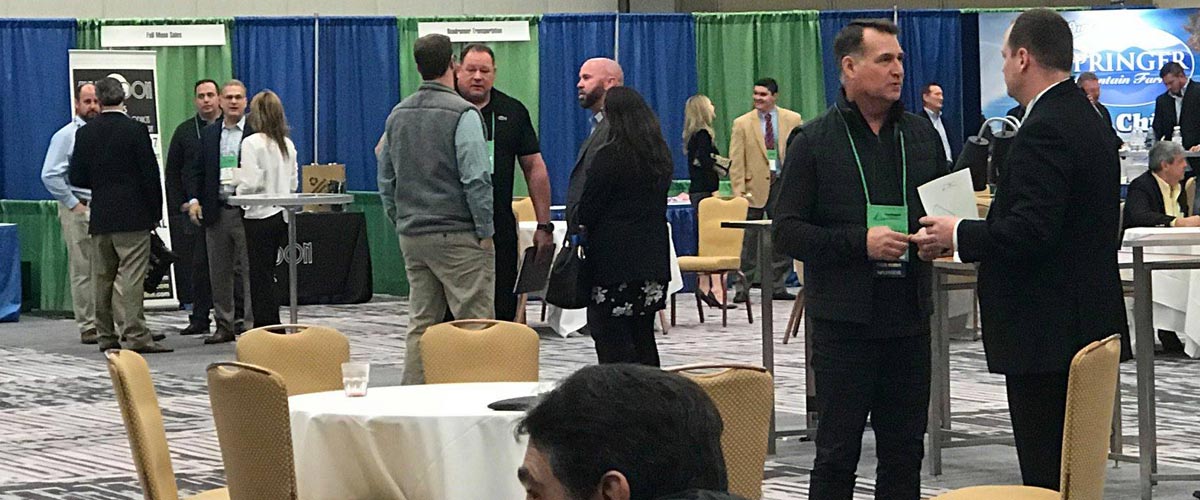 Many business people believe the greatest benefit of being a member in an association is that the association provides you with excellent opportunities to network with other professionals in your field. New connections and new ideas can give you a return on your membership many times over. Some of the contacts, customers, or ideas you get from membership can be priceless.
Over the course of networking at NPFDA functions, important long-term business relationships can emerge. Members can refer other members as suppliers to a potential customer in a geographical area they do not service or for products they do not carry. By participating in NPFDA's meetings, businesses can gain access to potential new customers and/or vendors in their (service) area. NPFDA offers platforms for bringing sellers and buyers together.
NPFDA has been bringing buyers and sellers together since 1967. NPFDA brings all segments of the poultry industry together.
---
NPFDA ANNUAL CONVENTION
Held in conjunction with the International Poultry Exposition each January, this event features three receptions, the Poultry Suppliers Showcase, and many opportunities to network with other industry representatives.
ANNUAL POULTRY SUPPLIERS SHOWCASE
This must-see, must-do exposition showcases the country's poultry-processing companies and other allied suppliers including technology and computer, cold storage and transportation firms. On-site sampling of the latest tasty poultry products is a popular feature of this trade show.
ANNUAL CHICKEN MARKETING SEMINAR
The National Chicken Council and the National Poultry & Food Distributors Association combine their meetings every July at the Chicken Marketing Seminar where participants enjoy great networking opportunities and great golf. This one-of-a-kind meeting is a key link to discovering the latest marketing trends and developments that can have a significant impact on your business.
NPFDA FALL MEETING
The NPFDA Fall meeting is a Sunday -Wednesday meeting that moves to a different resort each year. The Fall Meeting includes information exchanges, speakers, golf and plenty of networking functions.
NPFDA DISTRIBUTORS EXCHANGES
Shared interest groups meet 1-2 times per year to tour facilities and discuss issues pertinent to their specific industry segments.