Back to NPFDA Member Directory
Professional Bio
Hank is a VP Sales Credit Insurance Broker/Consultant for Credit Risk Solutions Products to help companies protect against losses on their Accounts Receivable while securing safe sales growth. Before joining ONE SOURCE RISK MANAGEMENT in 2006. Hank worked while attending law school in service to the insurance subrogation claims, insurance receivables for retro workers comp and TRADE CREDIT INSURANCE. As a specialist agent now a broker with for all market carriers such as Euler Hermes, Atradius, Coface, AIG, QBE, TCHCC, FCIA, EXIM BANK, ALLIED, ZURICH, LLOYDS, he among the leaders. As a specialist Broker of Credit Insurance and other credit risk mitigation solutions Hank now serves as VP Sales with ONE SOURCE RISK MANAGEMENT Atlanta Branch offices of / SEAFAX, INC sister company.

Seafax, Inc is based in Cumberland Foreside ME the corp hqtr and parent of Compass and One Source Risk Management and Funding, Inc. Seafax is a credit reporting agency for the food industry - allied business sectors, and credit and collections subscription service, Compass, / is a Receivables Management company providing full to partial Receivables Credit management function as well as other credit management services expertise, One Source Risk Mgmt is NA leading specialist credit insurance Brokers

Credit risk solutions products can assist in protection from loss for accounts receivable be it for non payment, bankruptcy or insolvencies on domestic and export credit trade transactions and structure trade finance guarantees.


Company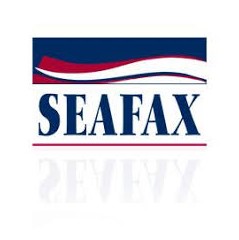 Seafax, Inc.
62 US Rte 1 PORTLAND, ME 04101
Cumberland Foreside, ME 41100
(800) 777-3533 x 4205
http://seafax.com

Allied Firms
---
Areas of Expertise