FlexCold & ARCO Design/Build to Help Provide 60,000 Meals During Hunger Action Month
Date posted
September 28, 2021
Jacksonville, FL – September 28, 2021 – FlexCold announced that, along with ARCO Design/Build, a donation has been made to Feeding Northeast Florida (FNEFL), the region's largest food bank serving eight counties in Northeast Florida. The financial contribution was made in lieu of a larger scale groundbreaking event for FlexCold's new 150,000 square foot cold storage warehouse, which will be located three miles from the Port of Jacksonville.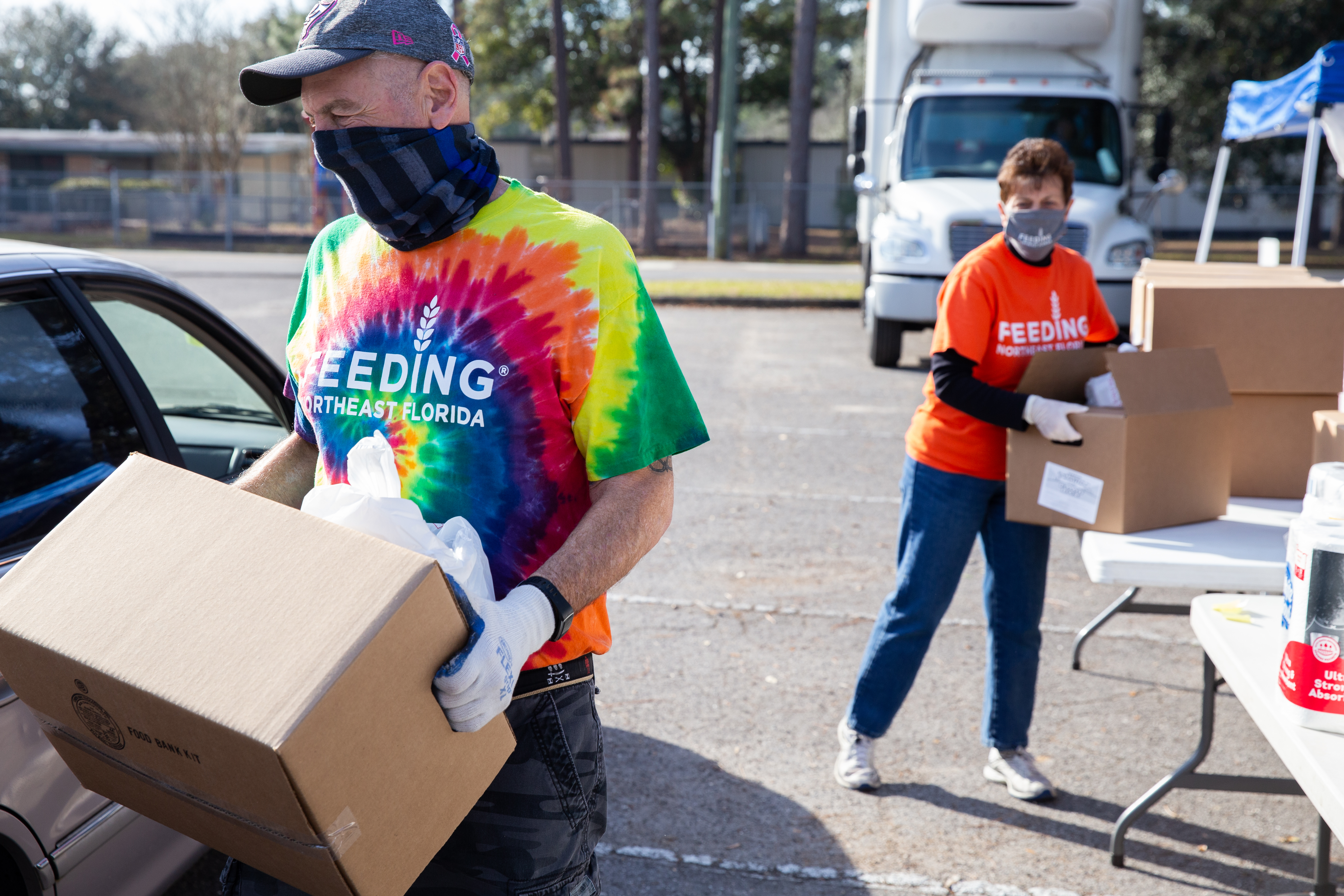 According to FNEFL, each 1 dollar donated to the food bank helps provide six meals to individuals experiencing food insecurity. FlexCold and ARCO Design/Build's $10,000.00 donation will help provide 60,000 meals to people in need on the First Coast.

"For 1 in 7 individuals in our community, a daily meal isn't a choice between different dishes. It's a choice between food and other crucial needs – like medicine or electricity," said Susan King, President and CEO of FNEFL. "We are grateful for FlexCold and its partner ARCO Design/Build's generous donation and we look forward to welcoming FlexCold in Jacksonville next summer."

With nearly 240,000 individuals – including 76,000 children – throughout Northeast Florida expected to face food insecurity in 2021 paired with the residual challenges from COVID-19 still looming, FNEFL continues to sustain elevated levels of outreach and food distribution to meet the needs of the most vulnerable members of the community.

"Contributing to the mission of FNEFL and being a positive partner to the Jacksonville community, was important to all of us at FlexCold and our partner, ARCO Design/Build," said Jeff Manno, co-owner, FlexCold. "As our building is under construction and we expand our team to open in summer 2022, we are looking forward to growing our partnership with FNEFL."

# # #
Contact: Beth Brown, FlexCold (843) 790-0997
bbrown@flexcold.com