Special Olympians Fly High with House of Raeford Farms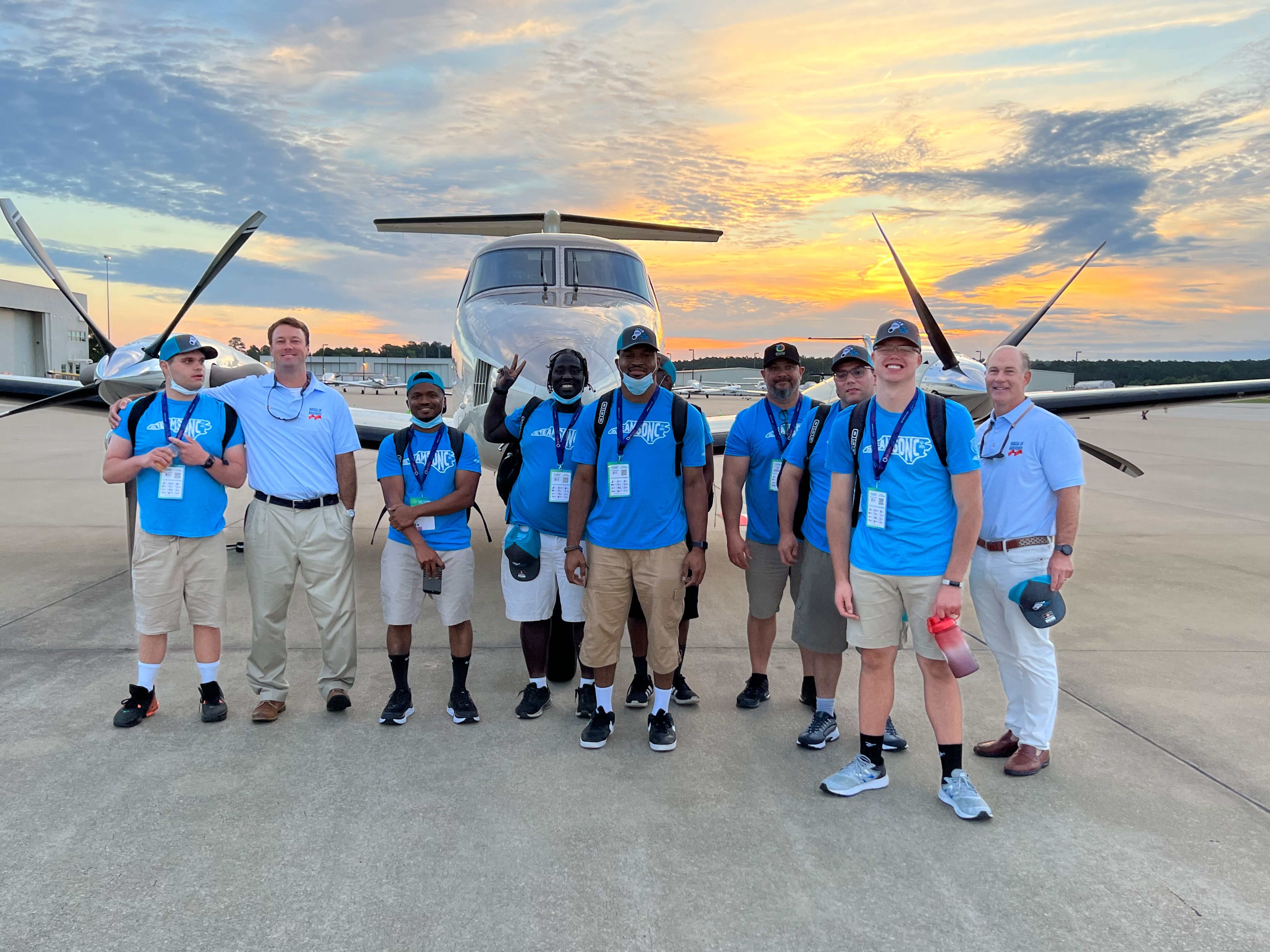 This month House of Raeford Farms participated in the Special Olympics Airlift (SOA), one of the largest civilian airlifts in the United States, transporting seven athletes and a coach from Raleigh, North Carolina to the 2022 Special Olympics USA Games in Orlando, Florida. Departing on June 4, the company's Beechcraft King Air 350 was part of a contingent of about 140 aircraft carrying over 800 athletes and coaches from the U. S. and Caribbean and landing every two to four minutes at Orlando Executive Airport. Former football great Peyton Manning, honorary chairperson for the SOA, greeted all arriving participants at the destination. The group will return to home base on June 12.
"Our company is pleased to be a part of this incredible outreach to such exceptional young people and adults," said Bruce Bullock, Director of Aviation for House of Raeford. "Seeing the excitement on the faces of the athletes in our group, all of whom had never flown before, is something I will long remember."
House of Raeford's locations around the southeast U. S. have always been supporters of Special Olympics and those living with disabilities. Outreach to communities includes purchasing equipment and paying selected expenses for local and state events. In addition, the company supports grants for local school classrooms providing much needed supplies for teachers of exceptional children.
Special Olympics tends to pay most expenses for athletes – from facilities during training to meals and lodging during competition. Travel is one of the largest expenses for state programs sending athletes to the USA Games, which take place every four years.
Textron Aviation, manufacturer of the Beechcraft, Cessna, and Hawker aircraft, organized the SOA. This year marks the eighth SOA since its inception in 1987.
The USA games draw over 5,500 participants from across the U. S. and the Caribbean. Special Olympics provides year-round sports training and athletic competition in a variety of Olympic-type sports for children and adults with intellectual disabilities. The result is continuing opportunities to develop physical fitness, demonstrate courage, experience joy, and participate in a sharing of gifts, skills, and friendship with their families, other Special Olympics athletes, and the community.
Contact:
Dave Witter
dave.witter@houseofraeford.com
910-289-6895 (office)
910-282-7179 (mobile)