Back to Events
Event Details
PFDA Statement Regarding COVID-19: We know that some of you may have concerns about COVID-19 and upcoming NPFDA events. NPFDA takes the health and safety of our members and attendees seriously. Given the fluid nature of this evolving situation, we urge everyone to utilize reliable sources of information. Click here for the CDC Site .  
"If you have an apple and I have an apple and we exchange these apples then you and I will still each have one apple. But if you have an idea and I have an idea and we exchange these ideas, then each of us will have two ideas."  
― George Bernard Shaw
The NPFDA Distributors Exchange has always been one of the most popular meetings for NPFDA members! Attendees represent the diversity of NPFDA's membership, including distributors, brokers, processors, and allied members. It is a three-day event, starting with a networking dinner for our attendees and featuring an interactive tour of Atlantic Sapphire's Bluehouse, a Recirculating Aquaculture System (RAS) for growing sustainable seafood on land. Timely industry roundtables will highlight our Friday.
Learn more about Atlantic Sapphire here.
Included:  Thursday Breakfast, Transportation to Atlantic Sapphire and group dinner. Friday breakfast and roundtables
Optional: Wednesday dinner. Golf and other activities.
Hotel:  Our host hotel is the Hyatt Regency Miami.  Our special group rate of $209 is offered May 10-15, 2022 by clicking here. 
Read the latest news about Atlantic Sapphire here.  

For More Information: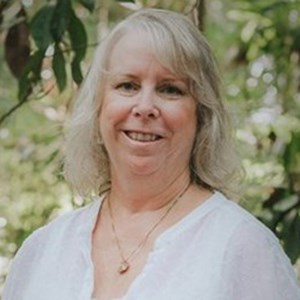 Cece Corbin
President/CEO
National Protein & Food Distributors Association
(770)535-9901
| | |
| --- | --- |
| Wednesday, May 11, 2022 | |
| Optional Arrivals and Golf | |
|  1:00 p.m. – 6:00 p.m.     | Name Badge Pick Up       |
|  6:15 p.m. (meet in lobby at 6 p.m.)       | Group Dinner  - Off Site |
| | (costs on your own) |
| Thursday, May 12, 2022 | |
| 8:00 a.m.                              | Bus and Breakfast |
| 9:30 a.m. – 11:00 a.m.    | Tour – Atlantic Sapphire |
| 11:00 a.m. – 12:00 p.m.  | Return to HR Miami w/snacks |
| 12:00 p.m.                                                                  | Lunch |
| Afternoon Activities:     | Golf  |
| | Fishing |
|  6:45 p.m.                                              | Sunset |
|  7:00 p.m.                                                                     | Group dinner - Hyatt Regency Miami |
| Friday, May 13, 2022 | |
| 8:00 a.m.                              | Breakfast |
| 9:30 a.m. – 11:00 a.m.    | Roundtables |