Back to Events
Member Event: EAS Seminar - Good Auditing Practices
Presented Virtually
Monday, July 18, 2022
at
1:00 PM (EDT)
to Tuesday, July 19, 2022 at 5:00 PM (EDT)
For More Information: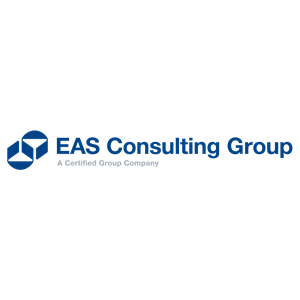 EAS Consulting Group
1700 Diagonal Road, Suite 750
Alexandria, VA 22314
(571)447-5500
July 18 & 19, 2022
11am – 3:00pm eastern each day
Registration

FDA regularly audits facilities for compliance with GMPs, shouldn't you?
Regular and formal internal audits provide a clear, unbiased view of your facility operations and uncover challenges that must be addressed. No matter your FDA regulated industry, having a formal, thorough and documented audit plan will streamline your audit processes and ensure replicable efforts that track progress.
Learn the fundamentals of developing an audit program with EAS Consulting Group's seminar Good Auditing Practices. Taught by EAS independent consultant, Tamika Cathey, this eight-hour seminar will detail design and implementation strategies to ensure your audit program meets the high level of detail expected by FDA field auditors.
You've designed a robust GMP system for your manufacturing facility. Shouldn't your audit program have the same level of detail?
Topics Covered
• GMP Overview
• Good Auditing Practices
• The Facility Tour
• Auditing Documents and Records
• Auditing Personnel, Training & Hygiene
• Auditing Physical Plant and Grounds
• Auditing Equipment, Utensils & Instrumentation
• Auditing Quality Control and Quality Assurance
• Auditing Components, Packaging and Labeling
• Auditing Lot Control, Tracking and Traceability
• Auditing Master Manufacturing and Batch Production Records
• Auditing Specifications, Testing and Finished Product Release
• Auditing Laboratory Operations
• Auditing Investigations, Non-Conforming Products and Corrective and Preventative Actions
• Auditing Holding and Distribution
• Auditing Product Complaints
• Auditing Close-Out, Report and Follow-up
• Discussion and Next Steps
Registration
$499.00 for EAS, FSNS and Certified Group clients
$549.00 General Registration
All seminar registrations are per person. * Some discounts apply
About the Instructor:
Tamika Cathey consults with an international client base on regulations pertaining to safety and quality of pharmaceuticals and dietary supplements. She evaluates client compliance readiness by conducting audits, risk assessments and mock FDA/GMP investigations and works to design improvement programs based on findings. Tamika has a B.S. in Biology from Greensboro College in North Carolina. Prior to consulting she held positions such as Associate Director, Regulatory Affairs for Charles River Laboratories, and Consumer Safety Officer at FDA's Atlanta District.
About EAS Consulting Group
EAS Consulting Group, as part of the Certified Group of companies, merged with Food Safety Net Services, (FSNS), to become the global leader in testing and regulatory solutions for the FDA and USDA regulated industries.
EAS' network of 200 independent advisors and consultants enables us to provide comprehensive consulting, training and auditing services, ensuring proactive regulatory and quality compliance for food, dietary supplements, pharmaceuticals, medical devices, cosmetics, tobacco, hemp and CBD.

The merger of FSNS (FSNS.com) with the Certified Laboratories group of companies, (certified-laboratories.com), has created a leading, national testing and regulatory consulting platform. EAS can assist with your regulatory and quality requirements and challenges, while offering access to a robust scope of testing services to meet your organization's sophisticated needs.
From regulatory strategy, auditing, training, FDA inspection preparation, 483 & Warning letter remediation, quality system implementation, labeling compliance, preparation of technical submissions such as GRAS, Food Additive Petitions, DMFs, NDIs, 510(k)s and more; to FSMA compliance, expert witness services and due diligence assessments, EAS offers the expert knowledge and experience your company requires to ensure compliance through accurate and timely assistance. With our vast expertise in FDA's and USDA's policies and enforcement, EAS is the proven choice for assistance with product testing and other regulatory and quality consulting solutions. easconsultinggroup.com