Back to Events
Event Details
August 17, 2021, at 1pm eastern
Presented by EAS Independent Consultant, Carlos Ortiz
Did you know that FSMA requires an established FSVP that places the onus of compliance verification for all aspects of FSMA on the importers? Failure to meet FSVP requirements can jeopardize any food or food ingredient being imported into the US.FDA enforcement of FSVP is well underway and a review of FY2020 FDA 483s and Warning
Letters revealed many challenges with understanding and building a robust FSVP that meets FDA expectations. From suppliers to transporters of their products, every aspect of food safety assessment program must be documented – and the responsible party takes ownership of FSVP development and execution. What does this mean for you? 
Join EAS independent Consultant, Carlos Ortiz, for a look at FSVP shortfalls through the eyes of FDA's FY 2020 observations. Gain an understanding of FDA priorities, common pain points and steps to effectively create or strengthen your program. 
About the Presenter:
Mr. Ortiz is a veteran FDA professional with over 20 years of Agency experience and a veteran of the US Air Force and Army. He served as Regional Activities Manager of the FDA's Division of Import Operations for approximately ten years. In that role, he was responsible for reporting on the FDA's import operations program and provided guidance to the field investigators in the Southeast Imports Division. He also served as a member of the Foreign Food Cadre and performed various GMP and HACCP inspections in Japan, China, Mexico, Germany, Ecuador, and India. Mr. Ortiz began his FDA career in 2002 as a field investigator in the Atlanta District specializing in imports and food inspections. In 2008 he transferred to the Center for Food Safety and Applied Nutrition as Compliance Officer.
For More Information: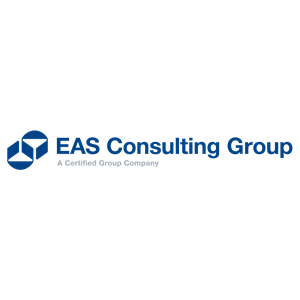 EAS Consulting Group
1700 Diagonal Road, Suite 750
Alexandria, VA 22314
(571)447-5500
EAS Free Webinar: FSVP – FDA's Number One FSMA Citation August 17, 2021, at 1PM ET
EAS is pleased to announce a complimentary webinar scheduled for August 17, 2021, on the Foreign Supplier Verification Program (FSVP)