Back to Events
Event Details
QUICK START GUIDE: 
Register for convention (click the blue register now button, above). Only employees of member companies can register at the member rate.  All others must be registered at the Member-Sponsored Guest Registration rate. 
Once registration is complete, you will receive a confirmation with the hotel link. Each registration entitles you to one hotel room.  Example:  5 attendees registered = 5 hotel rooms.
On-line suite registration is now closed.  Please contact Cece at 770-535-9901 or cece@npfda.org to check availability.
Each company can register as many guests as they would like but can reserve a maximum of 5 hotel rooms for guests. 20 rooms is the maximum per company at the Hyatt Regency Atlanta.
Register for our Member Breakfast featuring The Honorable Sonny Perdue, former U.S. Secretary of Agriculture. Click HERE for individual ticket(s) and  HERE to reserve a table.
Secure your sponsorship here.
Secure your showcase booth here.
Contribute to the NPFDA Scholarship Foundation Silent Auction. Click HERE to donate. Want to donate but not sure what to do?  Check out the Scholarship Foundation's Amazon wish list by clicking here.  
Continue reading for additional details.
Your convention registration gains you access to NPFDA's events as well as an IPPE Pass. PLEASE NOTE:  EVERY REGISTRATION MUST HAVE A UNIQUE EMAIL TO RECEIVE IPPE PASSES!  IPPE WILL SEND ONLY ONE PASS PER EMAIL ADDRESS NPFDA PROVIDES.  Registration deadline to recieve an IPPE pass is December 29, 2021, at 12:00 noon.  PLEASE CHECK WITH STAFF REGARDING IPPE PASS AVAILABILITY AFTER 12/29/2021.
HOTELS: REGISTER FIRST, THEN ACCESS HOTEL RESERVATION LINKS. Registration for the convention does not automatically provide a hotel room for you.  Hotel information and links are provided after registration is complete. Your hotel reservation must be completed separately from your convention registration. Each registration is entitled to one hotel room. Once you register for convention, you will receive an email confirmation along with hotel links.  Please contact your hotel directly for hotel reservation cancellation and changes. 
SUITES: Suite information will be included with your registration confirmation.  Please click here for general suite information, HERE for suite policies and HERE for suite pricing.  Please note:  the Hyatt Regency Atlanta has limited suite availability this year, so each company can reserve one suite only.
____________________________________________________________________
Consider being a part of NPFDA's largest networking event by attending, sponsoring and exhibiting. Secure your spot by clicking HERE.
Check out all the ways you can maximize your participation. 
SPONSORS: CLICK HERE FOR PDF COPY OF OPPORTUNITIES
EXHIBITORS: CLICK HERE FOR PDF COPY OF EXHIBITOR FORM
DONORS: CLICK HERE TO DONATE TO SILENT AUCTION  Want to donate but not sure what to do?  Check out the Scholarship Foundation's Amazon wishlist by clicking HERE.
________________________________________________________________________________________
Convention Registration Cancellation Fee: Send event cancellations, changes and/or substitutions to fax 770-535-7385 or email info@npfda.org.   
A 50% refund will be issued for cancellations received on or before December 20, 2021. No refunds for convention cancellations after December 20, 2021. Event Substitutions/changes must be made on or before January 3, 2022. 
Media Release: NPFDA uses photographs and videos of events in its promotional materials. Unless this permission is revoked in writing to the NPFDA, by virtue of your attendance all conference visitors, attendees, and exhibitors agree to having pictures and video taken and used in such promotional materials. 
NPFDA will publish all registrants name and company on our website.  Please contact NPFDA staff if you do not want your information included.
***************************************************************
Showcase your participation in the NPFDA Annual Convention & Showcase with these specially created event image. We encourage you to share these images on your website, in communications, and social media posts.
Images for download (click on category of participant, right click using your mouse and save as image on desktop or pictures for future use):
And don't forget to tag us:  
Facebook: 

NPFDA

Twitter: 

@NPFDA1

Instagram: 

npfda1

Website: 

www.npfda.org
Please let Cece@npfda.org or any of the NPFDA Staff know how we can assist you in achieving your goals at the 2022 NPFDA Annual Convention and Showcase! 
YOUR COMPANY LOGO COULD BE HERE! Contact us about sponsorship of our highly visible and often requested attendee list.  912-439-3603.
For More Information: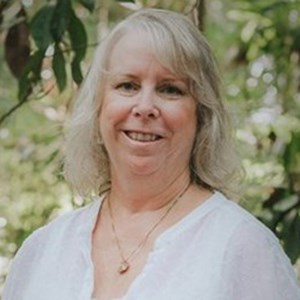 Cece Corbin
President/CEO
National Protein & Food Distributors Association
(770)535-9901
For assistance, email cece@npfda.org or call 770-535-9901
2022 NPFDA Annual Convention & Showcase Events Tentative Schedule
Monday, January 24, 2022
Noon – 5 PM - NPFDA Registration Desk Open
11 AM – 5 PM - Board and Committee Meetings
Hospitality Suites Open – times and dates vary
Tuesday, January 25, 2022
8 AM – 5 PM - NPFDA Registration Desk Open
Hospitality Suites Open – times and dates vary
11 AM - 3 PM- NPFDA'S Protein Suppliers Showcase -"Get Connected." The trade show is designed for protein suppliers and marketers - from processors to logistics companies - to show their latest and best products and services to new and potential customers. ALL BUYERS are invited to attend. Join the fun at the Showcase, visit all the exhibitors, and enjoy hors d'oeuvres and beverages. (FREE drink ticket for registered convention attendees. Check your name badge wallet for a ticket). To Register to Exhibit, Click Here.
11 AM - 2 PM - NPFDA Scholarship Foundation Fund Raiser:  Custom Cigar Roller in NPFDA Protein Suppliers Showcase

4:30 PM - 5:30 PM. - New Member Happy Hour with NPFDA Leadership
5:30 PM - NPFDA Chair's Early Bird Reception. This reception is held in appreciation of all new members exhibitors, sponsors, and all volunteers.
 Wednesday, January 26, 2022
8 AM – 5 PM - NPFDA Registration Desk Open
Hospitality Suites Open – times and dates vary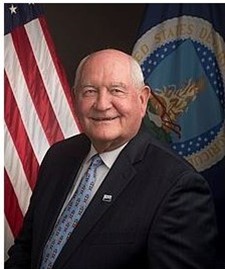 NEW! 8:30 AM - 10:00 AM  NPFDA Member Breakfast with The Honorable Sonny Perdue, former U.S. Secretary of Agriculture (2017- 2021) and Georgia Governor (2003 -2011).      Separate ticket required ($35).  Tables of 8 are available to invite your clients, vendors, colleagues and friends to your company hosted table. Click HERE for individual ticket(s) and  HERE to reserve a table.
4:30 PM - 6:30 PM Annual NPFDA Awards Reception and Scholarship Foundation Silent Auction, Centennial Ballroom. A great opportunity to mingle with old friends and make new ones as we honor our Member of the Year and Lifetime Achievement recipients.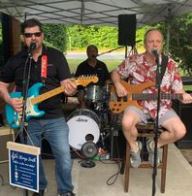 Thursday, January 27, 2021
8:00 AM-10:00 AM - SILENT AUCTION CHECK OUT AND PICKUP (bottom of escalators ballroom level).  Please take your item with you or make arrangements with to have it shipped to you at your own expense. 
The remainder of the day is for member meetings, networking, and hospitality suites/receptions.